Cin7 / Dear Systems Integration to Amazon Vendor
Cin 7 / Dear Systems Integration to Amazon Vendor.
A UK manufacturer and distributor of books approached KhooCommerce to help with their shipments to Amazon Vendor.
They use DEAR systems - recently acquired by Cin7 - and found that they needed a specialised system to help manage their dispatches to Vendor Central. While Cin7 had a built in Vendor central connector, the company found the dispatch process was too cumbersome to support their operations effectively.
KhooCommerce provides a high-powered, fully integrated, rapid way to process orders and create ASNs (Advanced Shipping Notifications), and this company wanted to scale their growth and also connect to their existing ERP.
"Before KhooCommerce, we were just beginning on Vendor central - about $100K/month. We had ambitious growth targets and we knew that our current process was inadequate to scale."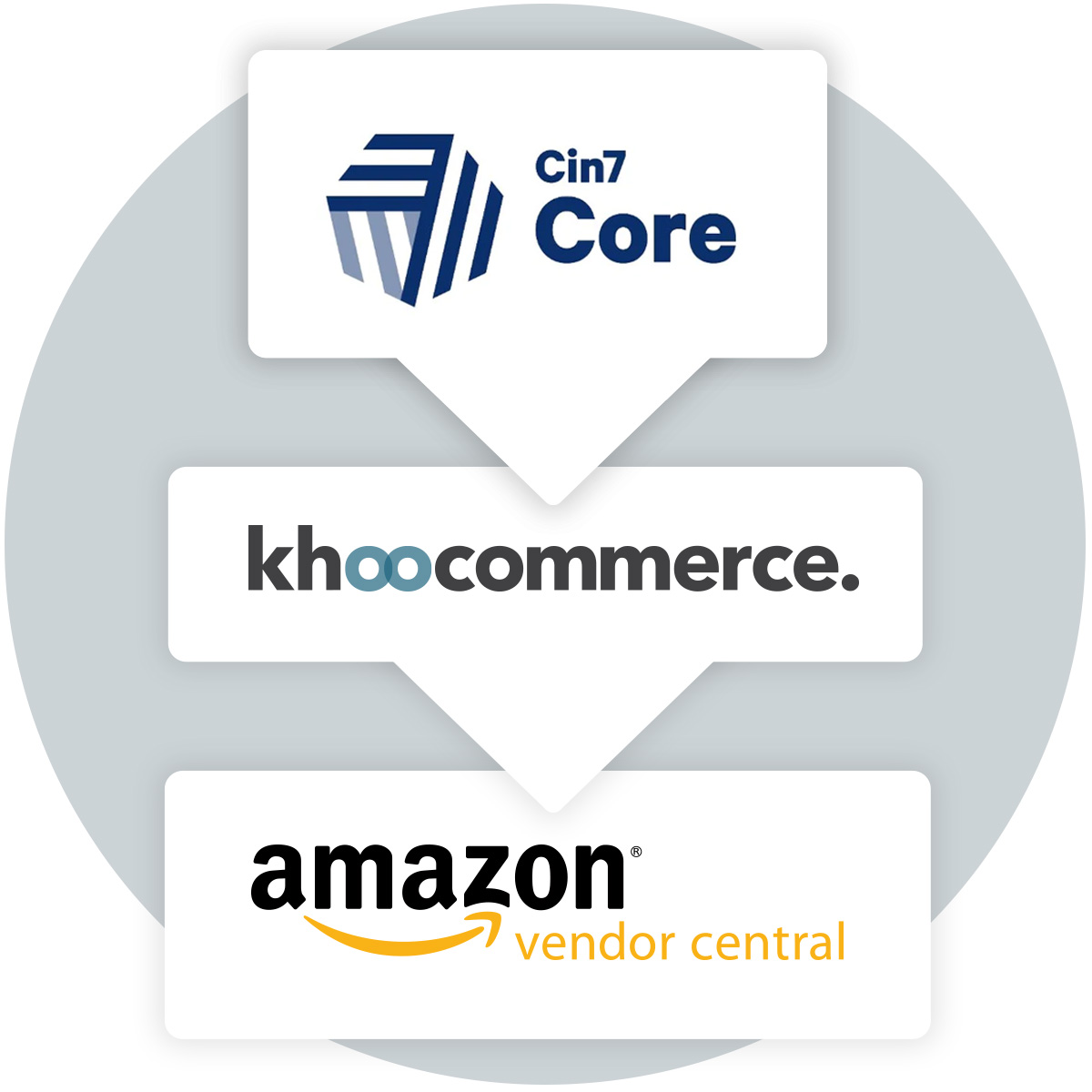 ---
KhooCommerce Supported 10X Sales Revenue
The company subsequently grew their revenue from $100K to over $1M per month in sales, but their workforce remained happy using KhooCommerce to process and dispatch their orders.
The company has also expanded into new marketplaces such as France and Germany.
Direct API integrations between KhooCommerce and Cin7 / DEAR systems allowed for a rapid setup for stock and order movements. KhooCommerce's EDI to Amazon Vendor Central allowed the company to receive orders, send ASNs and manage shipments with ease.
"KhooCommerce is a business critical system for us. It's easy for the teams to manage shipments, and the packers can login and start scanning items and printing labels. We'd struggle to operate at this scale without it."
Ops Manager
"We used to worry about getting orders and shipments processed - now we can focus on sales, catalogue and finding more warehouse space!"
Amazon Manager
Future Growth
The company continues to use Cin7, but plans to expand Amazon into many further marketplaces. They have increased their catalogue size from about 5000 to 50000 SKUs.
Check out our ERP Integration page for a preview of some of the ERP systems we connect to. We also connect to bespoke ERPs, or if you don't have one at all, we have many built-in features to help with Inventory management, supplier management and order management!
"Amazon Vendor is an important part of our business, and having systems in place to manage orders and shipments is essential to operating effectively. We are very pleased with KhooCommerce!"
Co-Owner