Amazon Vendor EDI to Linnworks through KhooCommerce
Background
Phoenix House International are a leading sports supplier across the UK and Europe. Amazon Vendor is a large part of their business, with sales of about £30M/year and growing.
The company used Linnworks, but did not find the built-in Amazon Vendor Integration adequate to meet their needs to make shipments and ASNs.
What problems were you having with Vendor Central?
We have been trading with Amazon Vendor for 5 years and expanded during the Covid Lockdown. Our sales really grew and we were looking to hire a person or get a system in place to manage the orders.
Before using KhooCommerce, how long were you spending managing your Amazon Orders? (eg Allocating stock, accepting orders)
A typical week would involve lots of admin time, our busiest days are every Monday and Wednesday all morning to process orders. But we get orders every day, so we had to have people also working on a Saturday and from first thing on a Monday to process the ones from the weekend.
"Processing orders used to be a large part of my job. Frankly it was boring and not a great use of time. I've been able to get back to the job I came here to do - to manage the account and grow sales."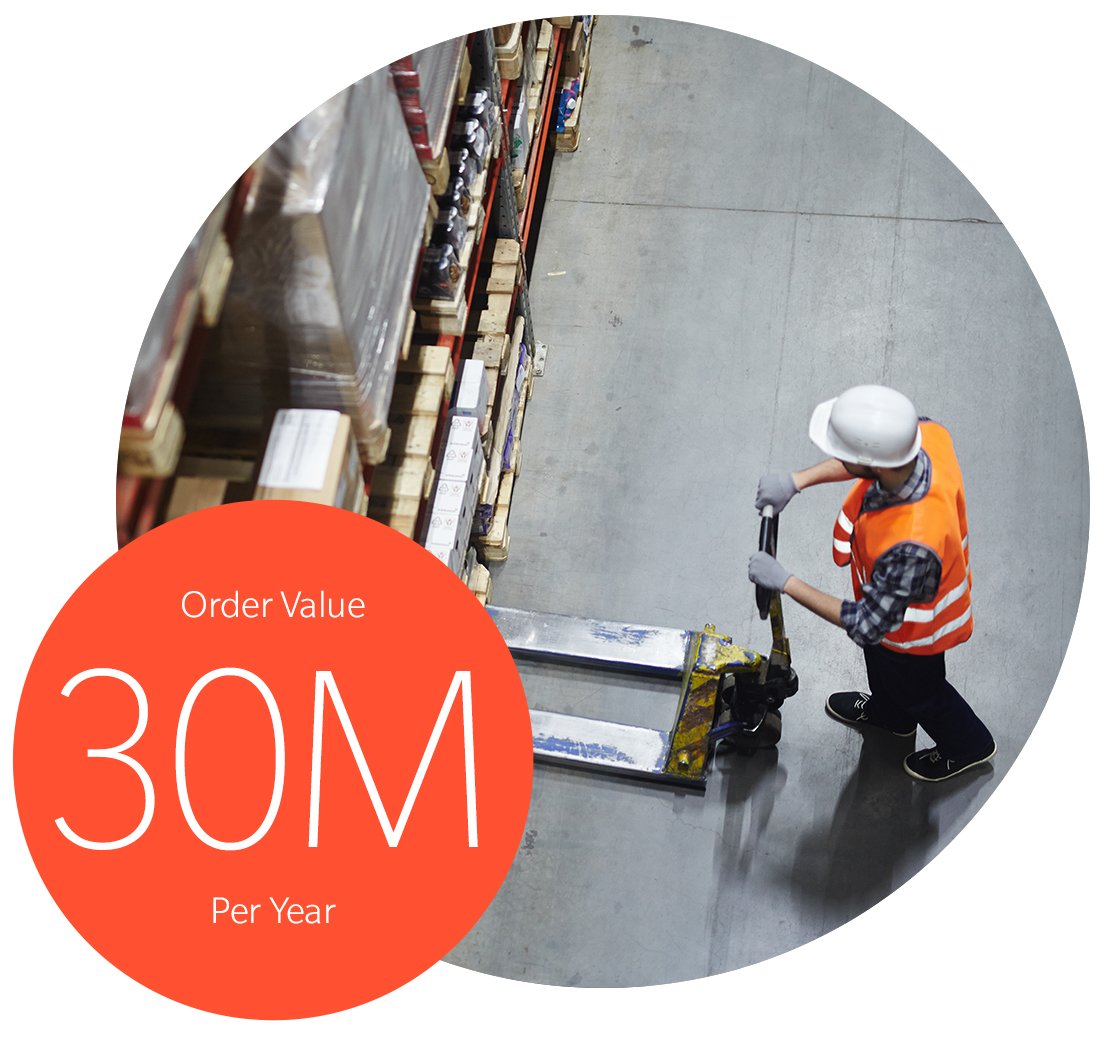 ---

Solution
What is your setup?
We process the orders in KhooCommerce and it all syncs to Linnworks through the FTP, which was quick to setup. We used to enter data through big spreadsheets but it all lines up happily now. The tool makes the PO processing and dispatch stages much faster.
Since using KhooCommerce, what have been the biggest changes?
The order processing is MUCH quicker. And the shipping guys can easily scan items into cartons and print off SSCC codes for Amazon. We've also integrated our UPS carton label so its all in the one place to print and manage from, which is great.
How does it work with Linnworks?
We use Linnworks for our order management system, it was simple to setup the integration and after a bit of testing we were fully enabled for Amazon Vendor EDI to Linnworks. There are a whole host of Amazon-specific functions you need to handle orders, and KhooCommerce really unlocked that for us and integrated into our current process with no problem.
"Amazon Vendor has very specific requirements, and KhooCommerce made it easy to get setup and integrated with our ERP."
"Amazon has complex requirements and we found KhooCommerce hit the spot in terms of easy to setup, works with Linnworks, easy to use and a big time save."
Harry, Phoenix House
Benefits
Why KhooCommerce?
As Amazon grew, we began looking around for a solution that could help us manage the POs. There was nothing we came across that was as detailed, easy to use or as flexible as KhooCommerce.
The interface is easy to use, simply once you get the hang of it and we've now got superusers who can process orders, make shipments and create labels easily.
What do the team think?
Honestly Amazon was a bit of a negative word in the business. We were frustrated and while the profits were still good we needed a new way to approach the problem. Through KhooCommerce we've been able to get a scalable solution to our business and now it's our other sales channels that we are looking at instead!!
Value for money?
Definitely. The order volume itself was practically a full time job to manage, so that's already 20K+ in cost saved. The warehouse team spent hours loading a shipment onto Amazon and also to UPS, now it's smoothly integrated and tied back into our ERP. Very happy and would definitely recommend.
"An enterprise business like us needed a solution that could scale into the future. KhooCommerce integrated smoothly for us and it's saved us a huge deal of time and money. "
"We've got a lot of product going out the door, and running lots of different systems to manage the warehouse and Amazon wasn't going to work for us. KhooCommerce has made this much, much easier from a logistics perspective."
Luke, Warehouse Manager, Phoenix