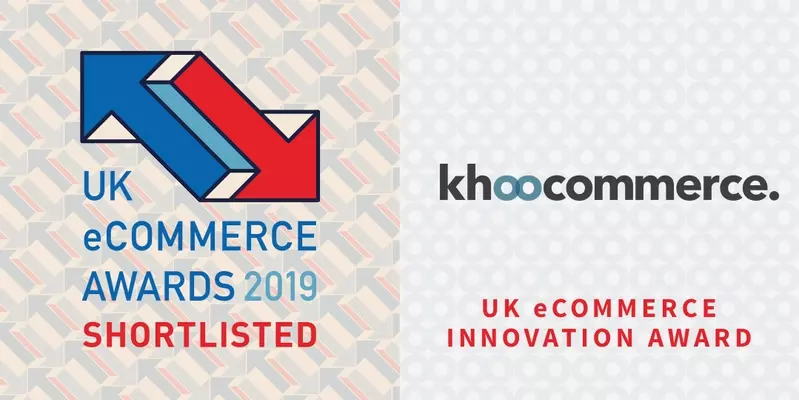 KhooCommerce Shortlisted as UK's Best eCommerce Innovation 2019
The UK eCommerce Awards celebrate the very best in eCommerce and online retailing from across the UK. The awards feature categories celebrating exceptional websites, platforms, suppliers, and marketing from in-house teams and agencies.
We are excited to announce KhooCommerce has been shortlisted for the UK eCommerce Innovation Award. This shortlisting recognises the unique development offered through the software.
The KhooCommerce platform uniquely uses the Amazon Vendor EDI integration and makes this accessible to businesses without the need for custom developers, or the need to get multiple software platforms to manage your business processes.
Winners will be announced at the inaugural awards on Wednesday 6 March 2019 at the Montcalm Marble Arch in London, and is set to be the UK's biggest celebration of success and talent across e-retailing and online business.
Not only has KhooCommerce been shortlisted but also our lead developer has been shortlisted as UK eCommerce Developer of the Year.
You can view the full shortlist here and we're excited to see the results in March and are grateful to all our clients and supporters for helping our continued success.