Clear Visibility and Control of Purchase Orders
Streamlined Order Processing & Shipment Creation
KhooCommerce gives you the ability to accept POs in batches, at the click of a button. With mass actions and aligned stock levels, you can quickly accept all orders for which you have stock, as well as cancelling off all orders which you cannot fulfil.
For vendors that receive Bulk Buys (or "RFQs") you can utilise the "auto accept" function to accept the order in full, and then make reductions when you have the stock nearer to the time of picking. Full integration with Amazon Vendor makes this an easy and intuitive process - simply sort orders by "Due Date" and action that week's orders.
Once accepted, you can then sort your Purchase Orders by destination GLN. You can then amalgamate your orders into fewer shipments, saving you money on shipping and reducing the manual effort for your team in packing.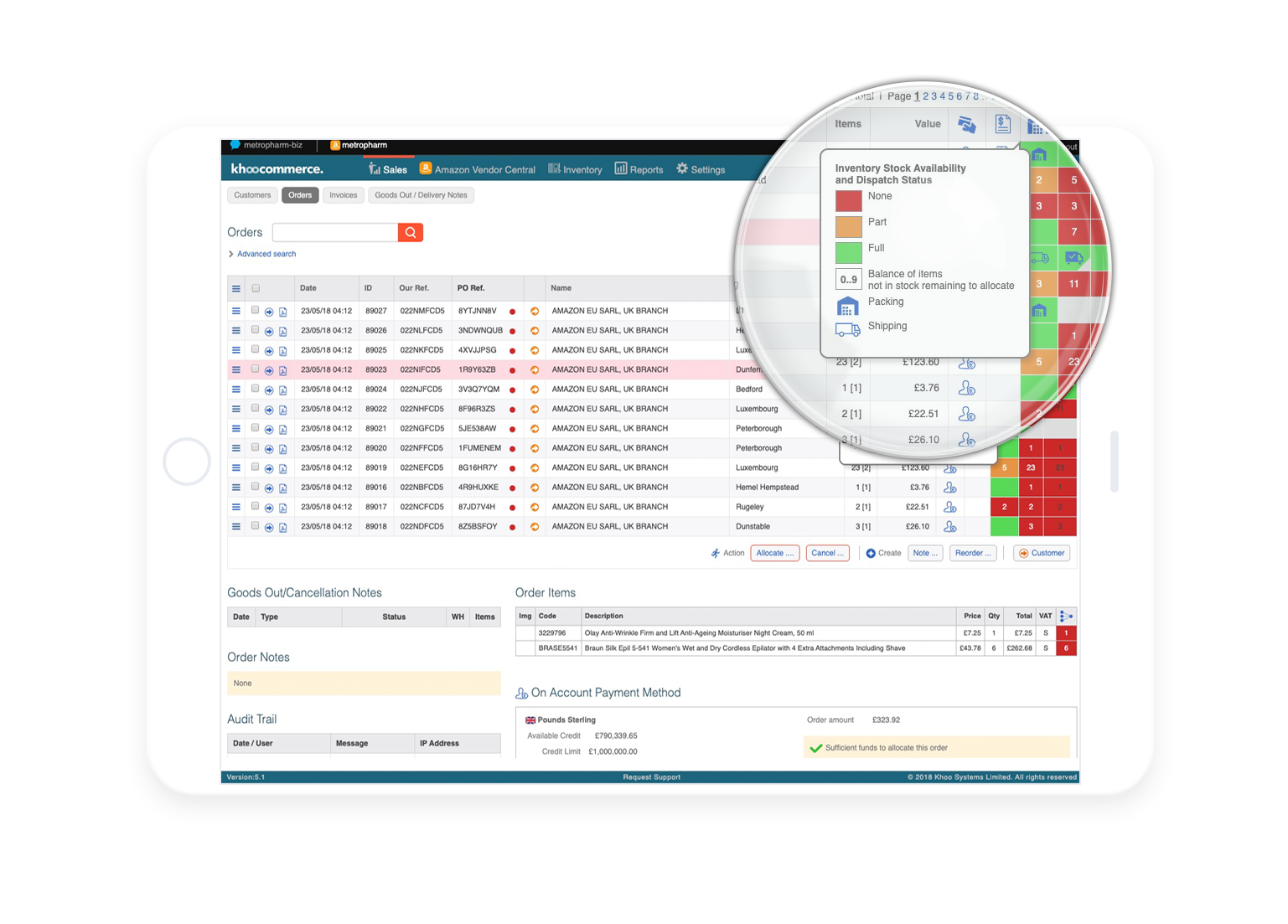 ---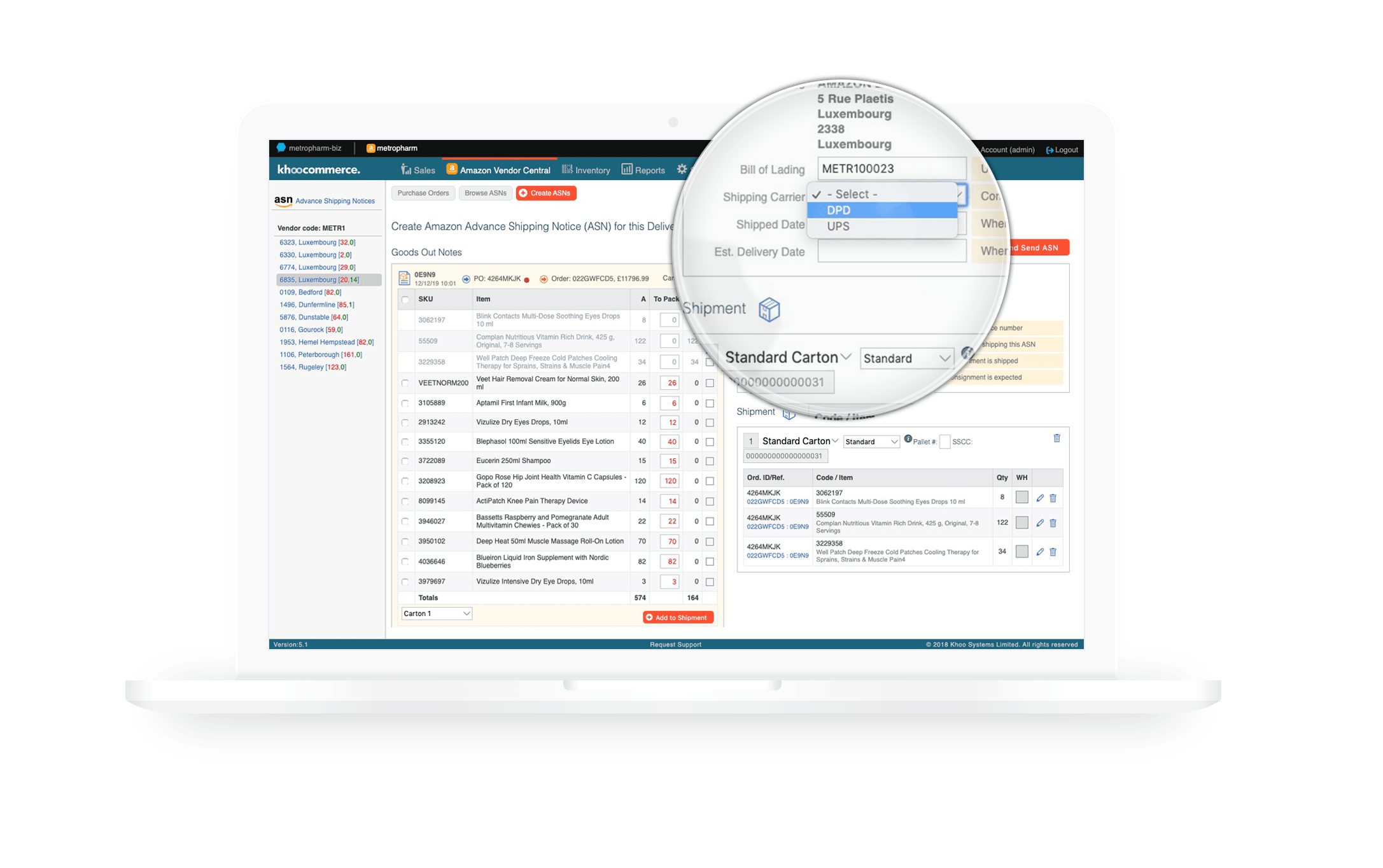 Synchronised Stock Handling
Align your Amazon orders with your stock, and accept orders that are synchronised with your real-time data.
KhooCommerce can work with your existing stock system or can become the core of your stock operations.
Working with your operations and IT team, we will sync your stock with KhooCommerce using an API or timed FTP upload. All our system requires is a simple CSV file of your stock to allow you to make meaningful Amazon Purchase Order Acceptance decisions.
---
Sophisticated Automation Options
Beyond your EDI implementation, KhooCommerce's extensive 'automated workflows' allow you to customise your setup to suit your business.
Based on 'if this, then that' (IFTT) logic, KhooCommerce comes with a number of Automated Workflows which act off triggers to produce particular actions for your team (i.e. reports, emails, stock updates)
For example, would you like each of your packing areas to be notified of their orders to pick and pack? We can set up an Automated Workflow to send a segmented order to each of the warehouse areas, to speed up your picking and packing.