What is EDI?
EDI stands for Electronic Data Interchange and it's basically a form of data exchange between two computers/servers - typically referring to purchase orders and invoices.
EDI (Electronic Data Interchange): a form of data exchange between a client and a server. In the case of Amazon Vendor, this refers to the four main EDI messages sent around the purchase orders processing and invoices.
For the technical out there, EDI is enabled through a connection between a client and a server, which is provided by AS2 (Applicability Standard 2). So AS2 ensures the transfer of EDI messages in a secure, efficient way.
Here at KhooCommerce, we link with Amazon Vendor through the setup of EDI between Amazon Vendor and the KhooCommerce ERP order management software. In Amazon's own words, this tie is "designed to take the normal business to business processes and accelerate and automate them to help reduce costs and improve efficiency as our companies interact."
Using the KhooCommerce software, you can manage your stock and orders through the cloud-based website order management system. This removes all the manual effort involved with order processing such as communicating with a logistics partner, updating stock levels, processing orders, and managing invoice creation/payments.
---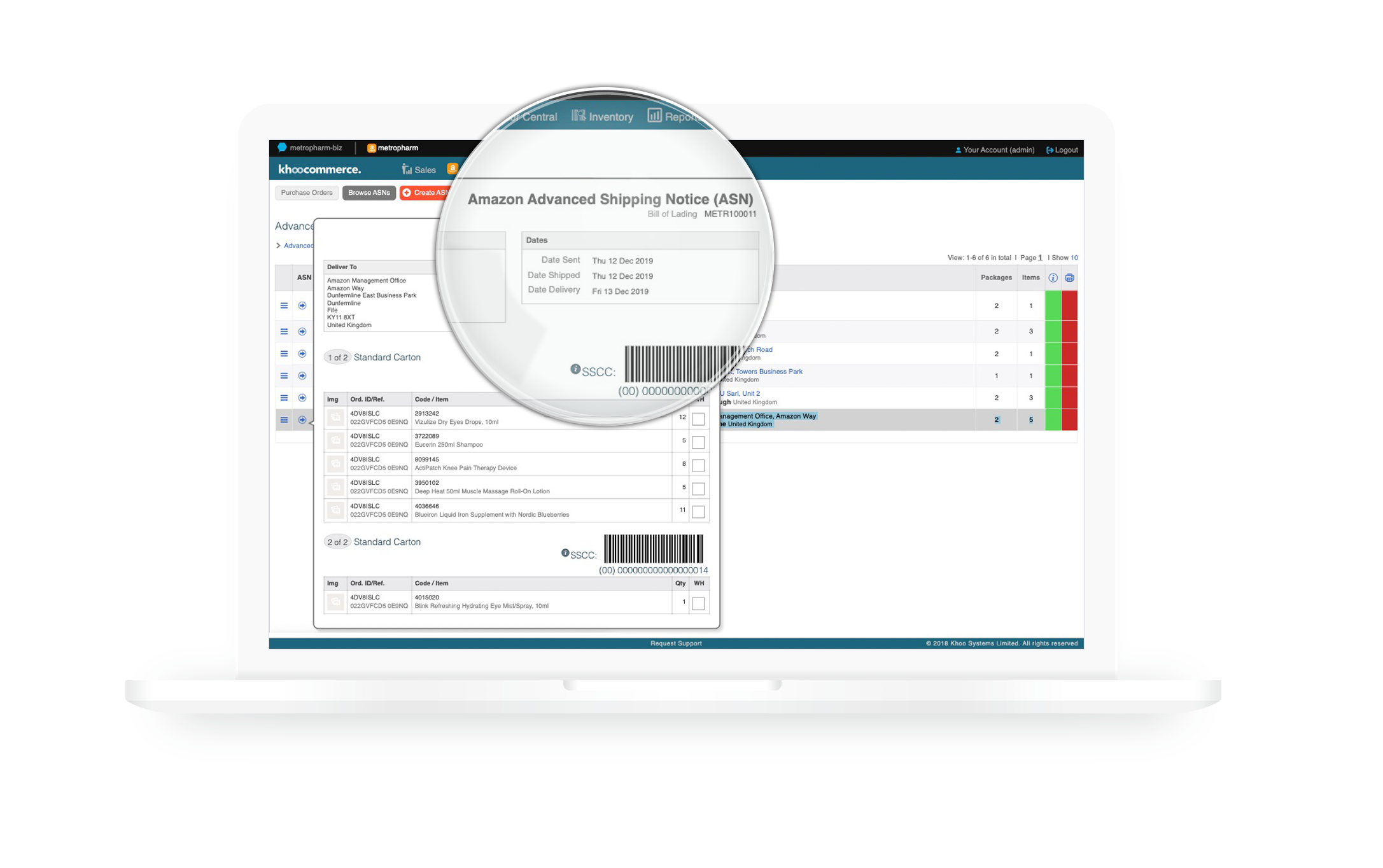 How is EDI Enabled?
EDI is enabled through taking your Amazon Vendor account through the EDI Self Service Setup (test and production) for the messages related to order processing.
There are 6 main EDI messages, 4 of which we tend to implement for Amazon Vendors.
The EDI documents the KhooCommerce software will enable are as follows:
Purchase Order (EDI851: Incoming PO)
Purchase Order Acknowledgment (EDI855: POA)
Invoice (EDI810: Invoice)
Advance Shipping Notice (EDI856:ASN)
---
How does testing & go-live work?
KhooCommerce takes your business through the mandatory Amazon Vendor EDI testing and go-live steps for each of the EDI messages. We will ensure all your EDI connections 'pass' in pre-production and then, with your business, set a date for going live. For Amazon Vendors, we will notify Amazon of your go live date and with your operational team, support you through implementing EDI.