Agile Paperless Picking, ASN Creation, SSCC and Courier Label Printing
Smart Picking
Send a pick list to the warehouse for rapid dispatch and picking. KhooCommerce supports Zone control and Bin location, so you can sort orders into locations for Production-on-demand items or Picked Stock.
Pick lists are sorted into bin location, giving your pickers rapid visibility of the next item to pick and where to go.
Pick lists can be grouped by destination location to allow multiple orders to be picked at the same time, saving you picking time and preparing the process for a combined PO pack stage.
Pick lists can also be sent to a 3PL for their dispatch process, so even if you don't do your own warehousing then we can fully integrate with their systems, too.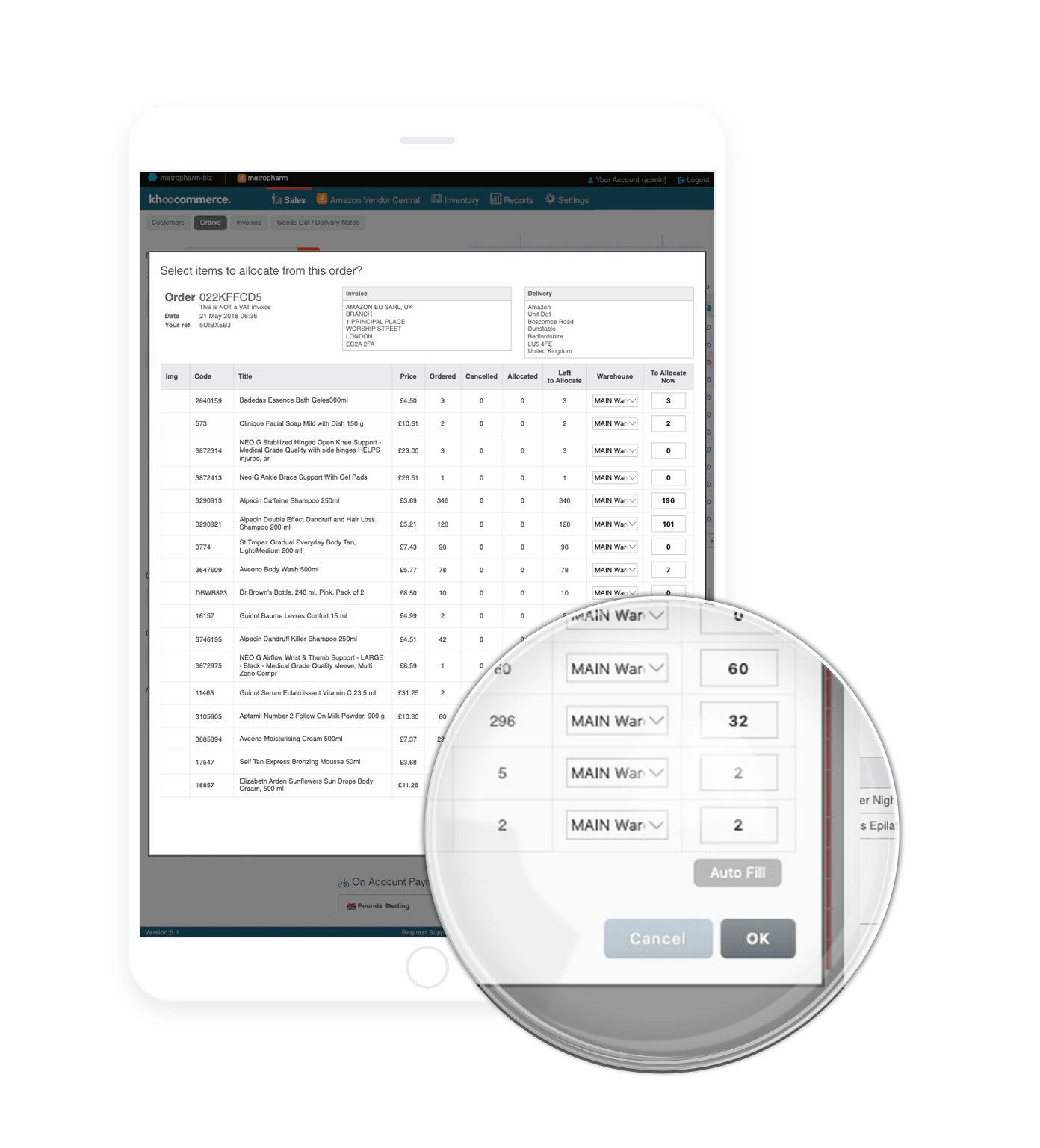 ---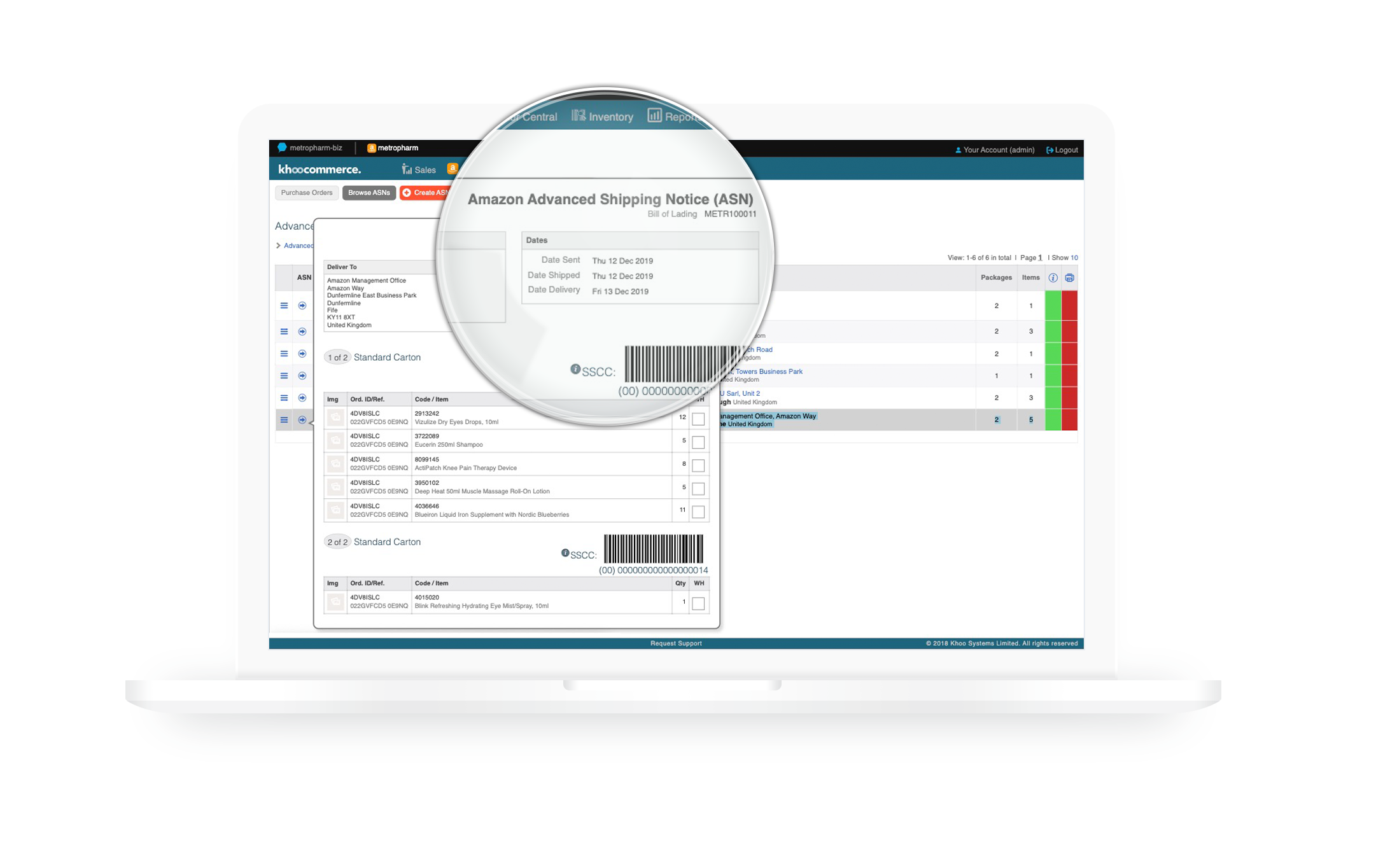 Smart Packing
Put your packers in control with the fully flexible ASN creation screen. Suitable for either Tablet or Desktop, your packers will be able to quickly and easily create carton shipments from 5 to 500. boxes.
Get a truly seamless packing experience with Barcode scanning and Scan-to-box functionality, allowing your teams to scan items directly into existing or new cartons. This can really help on larger orders or where there are many similar SKUs, such as variant designs.
SSCC barcodes are made automatically and sent to Amazon in the EDI message to notify them of an upcoming shipment.
Can't fulfil an item? No problem - mark the item as cancelled and this will be updated on the Amazon PO in Vendor Central in line with what you have accepted.
---
Smart Shipping
Send the carton detail to a courier, such as DPD, UPS to retrieve the carton label in real-time. This means you only have one point of information input to generate both the Amazon and Courier label in one step.
If you make any shipment adjustments or are unable to send something you intended to ship, just mark the items as cancelled and KhooCommerce updates Amazon with your shipped amount. This can help with PO On Time Accuracy Down confirmed chargebacks.
We also highly recommend Invoicing on Shipment, which is a simple automation. Invoicing as near as possible to the shipment date reduces your risk of invoicing too early, which can itself cause shortage problems.
Lastly we perform a series of trainings, either over Zoom or in person if possible. We check that you are happy every step of the way and ensure you feel confident with the new process flow.
If you'd like to explore how we can work together, please do get in touch!